The Top 10 Elliptical Machines For Home Use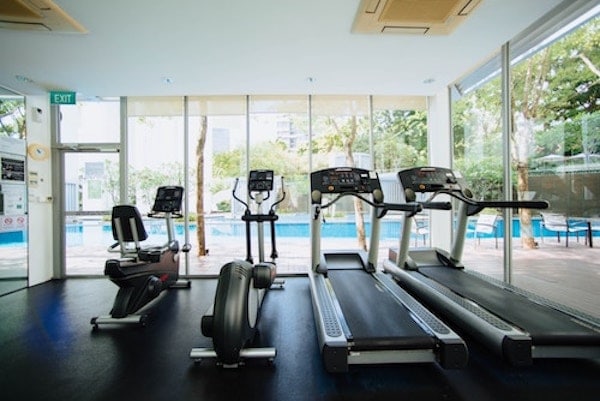 Elliptical machines are one if the most popular pieces of gym equipment found in many people's homes. The reasons for the machine's growing popularity is down to three things:
Low Impact Workout: Elliptical machines offer a workout that is less damaging to your body than what you would get on something like a treadmill. There is no jarring impact on your knees or back.
Total Body Workout: An elliptical machine incorporates many different muscles in your workout, and you will be able to feel it most in your legs, arms and core muscle groups.
Price: The prices of elliptical machines vary greatly from very expensive to relatively cheap, but the bonus is that the midrange market of these machines consists of high quality, reasonably priced products.
There are so many different brands of elliptical machines that all offer various kinds, and so it can be a difficult, lengthy process trying to find the right machine for your home.
To eliminate this hassle we have complied a list below of out top 10 picks for home elliptical machines that can be purchased for under $1500 as of 2019.
Front-Drive vs Rear-Drive
Before you buy an elliptical machine for your home it is important to know the different between a front-drive and a rear-drive elliptical.
A front-drive elliptical has a flywheel that is located at the front of the machine. The stride tends to be quite vertical and doesn't take up as much space as the rear-drive elliptical machines.
A rear-drive machine has a flywheel at the back of the elliptical. The strides tend to be a bit more horizontal than the front-drive, and therefor it makes a better machine for taller people.
Both of these are efficient machines and in the end it comes down to personal preference. It is highly advised that you try both machines to see which one you favor.
Best Elliptical Machines For Home
This front-drive machine has a 20-22 maximum stride width with a highly adjustable gear ratio. Comes with both moving and solid handlebars, of which the solid can measure your heart rate, a heart rate chest strap is also provided. A LCD monitor, water bottle holder, speaker system and cooling fan all come with this elliptical
The Schwinn 430 is a front-drive and has 20 different levels of resistance and a weighted flywheel to give the smoothest ride. The LCD monitor offers excellent fitness programs and tracking options. It comes with both stationary and rotating arms. There is also a quality speaker system and a manual gradient adjustment.
This is a front-drive machine that is one of the hardiest on the market. It comes with 25 different levels of resistance and an inertia-enhanced flywheel. Outstanding technology with 32 preset apps, an interactive iFit workout option and tablet holder. It has a good speaker system, cooling fan and water bottle holder.
The EX-69 has 16 different levels of resistance and 5 levels of incline. It has an advanced LCD with 11 different programs, and an MP3 compatible speaker system. It is a front-drive machine with a 20-inch footpath.
This front-drive machine comes with 5 different gradient levels of 3-20 degrees, and 18 resistance levels. It has 18 workout apps and a silent magnetic resistance adjustment. The speaker system is iPod compatible and there is a soft grip pulse that reads your heart rate.
The 735 E is a rear-drive machine that comes with a 10-degree adjustable incline and 20 resistance levels. It has top technology compatible with iPod, iFit and 22 workout apps. There is grip pulse, a cooling fan and soft touch grips.
The EX-57 is a front drive machine with 8 levels of electrical resistance. There is an 18-inch stride width with a 9.8-inch step-on height. It offers 9 goal-attuned programs and a non-backlit LCD. It's a smaller trainer that can easily fit in a room with a lower ceiling.
The Schwinn 470 has 25 resistance levels, and a dual LCD screen that offers 29 different programs. It is a front-drive machine that comes with a USB and data port that connects to quality speakers and there is also a cooling fan.
This is a front-drive machine that offers 16 levels of electronic resistance and a heavy duty flywheel. The surround speakers are MP3 compatible and the 5 inch LCD display monitor offers 10 different fitness programs: Manual, weight loss, weight loss plus, intervals, intervals plus, constant watts, rolling, reverse train, random and goal orientated.
The ProForm 14.0 CE is a rear-drive elliptical with 14 resistance levels and adjustable gradient inclines. It has built in handlebar heart rate sensors and soft grips. The LCD offers 18 workout apps, and it is also iPod compatible with good quality speakers, as well as being able to connect to Wi-Fi.
Conclusion
It is important to remember the different factors that will affect your choice in elliptical machine such as your height, fitness levels, technological needs, if you want rear-drive or front-drive and the overall amount of space that you have for the machine in the house. Elliptical machines vary greatly from one model to the next, so knowing the features you need is important. An elliptical machine is one of the best pieces of gym equipment and will be an asset to any home with its low impact, total body workouts.
We hope that our Top 10 list of home elliptical machines under 1500 dollars will assist you in making a perfect choice for your needs. Here is a video that offers some tips and tricks for working out with an elliptical machine:
Related Articles