The Top 7 Conjugated Linoleic Acid Supplements Reviewed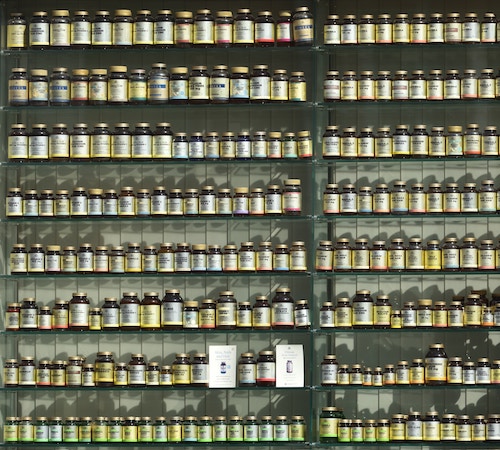 Omega 6 fatty acids are primarily found in meat and dairy products. Linoleic acid, or LA, is vital to our health. Conjugated Linoleic Acid, or CLA, is a slightly altered form of linoleic acid. CLA is an anti-oxidant, anti-carcinogen, and anti-catabolite. It has a strong reputation for fighting cancer and boosting immunities. A CLA supplement offers many health benefits including:
Burns fat
Builds and retains lean muscle mass
Increases metabolic rate
Enhances muscle growth
Lowers cholesterol and triglycerides
Lowers insulin resistance
Reduces food-induced allergic reactions
Most Americans are deficient in CLA. This is largely attributable to changes in the feeding habits of cattle. Studies have shown that grass-fed cows contain up to four times as much CLA as cows that consume artificial feed. Today's dairy products contain about one third the amount of CLA as they had prior to 1960. Since CLA is more difficult to get from our foods, adding a CLA supplement improves your health in many ways.
CLA vs. ALA
CLA and Alpha-lipoic acid, or ALA, have a few things in common. They are both fatty acids and they both impact blood sugar control in people with diabetes. Each offers different health benefits and each plays a different role with our metabolism.
Be careful not to confuse alpha-lipoic acid with alpha-linolenic acid. ALA works in every cell in your body to turn glucose into energy. If you're healthy, your body will make all the ALA that it needs. ALA has been proven to improve nerve damage caused by diabetes and relieve pain in patients with diabetic neuropathy. Studies are ongoing, but results show that ALA may improve insulin sensitivity in patients with type 2 diabetes.
CLA is primarily used as a weight loss supplement for everyone except for diabetics. It is especially helpful for body builders. Pre-diabetics and people with diabetes should not take CLA because it worsens blood sugar control and interferes with insulin response.
Best CLA Supplements
NatureWise is a softgel tablet that contains 80% standardized CLA from non-GMO safflower oil. This product was developed by a physician and is backed by knowledgeable customer support professionals. NatureWise 1250 is certified for quality and purity. It is safe and effective as a weight-loss supplement and it's all-natural, non-stimulating, and gluten-free. Take one softgel tablet three times daily.
Bulk Supplements are clean and pure softgel capsules with no fillers. They have been lab-tested for verification and guaranteed purity. These CLA softgels boost immunities, burn fat, and increase muscle mass. For athletes looking to enhance a workout, Bulk Supplements melt off fat to expose lean muscle. These supplements safely increase metabolic heartrate for an overall effective workout. The CLA in this product is extracted from safflower oil.
CLA 1250 Veggie Softgel capsules have the highest potency of CLA. It's also the only vegan CLA product that is vegetarian safe, as registered by the Vegan Society. The CLA in this product is all-natural and is derived from non-GMO safflower oil. It is formulated without animal ingredients, gluten, or soy. CLA increases enzymes to accelerate the rate at which fat cells disintegrate and burn fat faster. Return it for a full refund if you don't see results within 90 days.
Designed with athletes and bodybuilders in mind, MET-Rx CLA Tonalin 1000 is an advanced supplement that stimulates enzymes to stimulate metabolism, build muscle, and get rid of fat. It's derived from safflower oil and does not contain natural or artificial stimulants. This product is geared towards people with the goal of getting into peak physical condition. It's also a great product for anyone who is sensitive to caffeine products.
CLA Superior Fat Burner Weight Loss Supplement is formulated in mind with those who want to lose weight. It's made from naturally-derived 80% pure safflower oil. CLA prevents the body from storing fat while it promotes lean muscle mass and improves overall health. This product helps stave off food cravings and safely promote weight loss. CLA Superior helps with your weight loss goals by including an informative weight loss eBook and access to an exclusive weight loss and fat burning concierge program. If you are not satisfied, ask for your money back guarantee.
Paradigm Pure makes this natural, super-effective CLA supplement to help boost metabolism, increase lean muscle mass, and set the stage for losing fat. It is formulated from stimulant-free safflower oil and delivers a potent 1000 mg. of premium CLA. Paradigm Pure added vitamin E to the formula to aid in absorption. This product will help you retain muscle and increase lean muscle mass. It boosts metabolism to maximize your workout.
Nutrapuris created this CLA supplement that also acts like a vitamin. It's filled with a daily dose of Omega 3 and Omega 6 trans-fats. It's a potent formula that acts as a fat blocker. Made from safflower oil, this CLA supplement supports your natural immune system and overall health. Taking these softgel capsules is nearly the same is clean eating because they are free from contamination.
More About Conjugated Linoleic Acid
It's hard to miss the positive benefits of CLA for fighting cancer, boosting immunities, controlling allergies, and keeping fat cells at bay. That is why CLA is as popular for people who want to lose weight as it is for athletes that want to lose fat and are working hard to build muscle mass. Athletes and dieters will find that CLA not only boosts their metabolism, but their overall health significantly improves. The only downside to CLA is that it's not good for anyone who has or is at risk for diabetes.
If you want more information about CLA, this video is very informative:
Related Articles