The 7 Best Tasting Weight Loss Shakes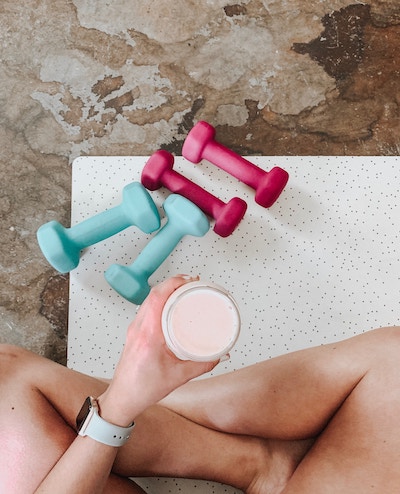 The notion of trying to lose weight is overwhelming for many people. The thought of measuring, counting, calculating, and preparing foods that are different from the norm prohibits some people from getting started on a diet plan. Meal replacement shakes make the job of planning the right amount of fuel for your body easy. Meal replacement shakes suppress hunger and fill you up with essential nutrients that give your body energy. They are easy to grab and go for people who have an active lifestyle. Meal replacement shakes can be used on their own or in conjunction with any other weight loss plan.
Best Tasting Meal Replacement Shakes For Weight Loss
Vi-Shape incorporates a special blend of proteins that burn fat and build muscle, which sets the stage for healthy weight loss. It's made from soy and has a fiber blend that prevents hunger without giving you a gassy stomach. It has 23 vitamins and minerals to help absorb nutrients and make you feel full. It has a sweet-tasting cream flavor and it's heart-healthy too.
Slimfast is one of the most popular brands of meal replacement shakes. Slimfasts packs 10 grams of protein and 4 grams of fiber per serving into a delicious chocolate powder shake mix. There are only 200 calories per 8-ounce serving and you won't be hungry for another four hours. Slimfast is clinically proven to be safe and it provides a third of the recommended dietary intake of the most essential vitamins and minerals. Lose up to 6 pounds within the first 14 days.
Skinny Jane's Skinny Blend combines 7 proteins to keep you from being hungry and get rid of unwanted fat. It speeds up the process of losing weight by boosting your metabolism and suppressing your appetite. It mixes up in a jiffy and you get to choose from 5 delicious flavors including chocolate, banana, strawberry, vanilla, and cookies and cream.  It's only 100 calories per serving and it's low on sugar.
This product works like gastric bypass surgery without the expense and risks of going under the knife. GastrobiPlex expands in your stomach to make less room for food. It is packed with vitamins and nutrients so you won't be missing nutrition by eating less than normal. It's a popular product for women who have had gastric bypass surgery to support continued weight loss. It has 110 calories per serving and 12 grams of protein. It's low in sugar and has a tangy orange flavor.
IdealShake blocks hunger for up to three hours with a 100-calorie replacement meal with only 1 gram of sugar. This product uses an all-whey protein blend to fill you up rather than a fiber blend. It also includes a hunger-blocker called Slendesta, which is an all-natural potato protein extract. Choose flavors in chocolate, vanilla, strawberry, or mocha. You'll stop battling cravings and look forward to the next delicious shake.
GNC makes this vanilla bean shake that has been proven effective for safe weight loss. It supports developing lean muscle mass and a healthy metabolism. Combine it with a regular exercise plan to speed up results. This formula also helps reduce cholesterol. It has a fiber-rich blend of nutrients that help you feel satiated so you won't be tempted to eat in between meals.
Replace a meal of a chicken breast, four eggs or a can of tuna to get the same amount of protein as in one Cupcake Batter shake. Each shake contains only 120 calories and is sweetened with Stevia. It safely and effectively promotes weight loss with a buttery tasting shake that is unlike other meal replacement shake. Get in all the flavors—chocolate, strawberry, vanilla, and cinnamon.
Weight Loss Meal Replacement Shakes vs. Other Shakes
All meal replacement shakes are not created equally. Some of them are formulated to keep hunger pains away and replace a meal with all the nutrients that take the place of a meal. Replacement shakes give the body the right balance of nutrition without adding excess calories. Replacement meal shakes make weight loss easy because they save time when you are in a hurry. Using them on a regular basis does help people fulfill their goals of losing weight.
Replacement meal shakes for bodybuilding should not be confused with replacement meal shakes for weight loss. Sports nutrition formulas are superfoods that boost energy and provide glycogen to the muscles to help them withstand working out and recovering after exercise. Sports nutrient replacement meal shakes will be low in fact, high in calories, and high in protein. Bodybuilding shakes provide extra calories to compensate for active people, which is why they don't work well for people trying to lose weight.
Protein shakes are another type of shake available. This video talks about the differences between the two:
If you are trying to lose weight, stick to the weight loss meal replacement shakes and leave the sports nutrient replacement meal shakes to the athletes.
Conclusion
Meal replacement shake meals can't provide exactly the same nutrition that you get from eating a healthy diet. There's really no substitute for wholesome, natural foods. Most of us don't eat a perfect diet for every meal every day. Meal replacement shakes can aid in weight loss when used either temporarily or to supplement an otherwise healthy diet. One of the benefits to adding meal replacement shakes is that you don't have to worry about the fuss of dicing, slicing, planning and preparing meals. They are easy to grab on the run to keep your body energized without packing on extra carbohydrates and calories.
Related Articles