The Top 6 Spirulina Powders of 2020 Reviewed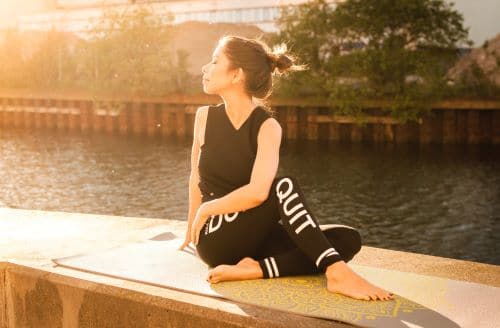 Spirulina is a cyanobacteria, meaning it is from a family of single-celled organisms. It can grow in both fresh and saltwater and is commonly known as blue-green algae. But don't let images of slimy ponds turn you off from this wonder food, spirulina has been used for hundreds of years as a supplement, and for good reason.
A single tablespoon of spirulina contains 4 grams of protein, 11% of your recommended dietary allowance (RDA) of B1, 15% of your RDA of B2, 4% of your RDA of B3, 21% of the RDA of copper, and 11% of the RDA of iron. On top of this, it has a fair number of other minerals and nutrients, including magnesium, potassium, and dozens of others, and comes in at only 20 calories. It also supplies you with omega 3 and 6, putting spirulina in the running for the single most nutritious food on the planet.
Looking to add this wonder food to your diet? We've gone ahead and rounded up the best spirulina powders on the market, so you can find the right one to balance out your dietary needs. Want this miracle food even sooner? Check out the table below for a play-by-play of the best spirulina powders available.
Top Choice
Budget-Friendly
Top Choice
Budget-Friendly
The Best Spirulina Powders
Our top pick is Pure Hawaiian Spirulina Powder. If you're looking to boost your immune system and pump up your antioxidant levels, this is the right option for you. Grown in Hawaii, this spirulina powder has purity as its number one goal, avoiding the contaminants sometimes found in other production lines and offering you the cleanest, healthiest spirulina powder possible. This product is USA grow and tested, and each batch is checked to ensure there are no contaminants, dyes, or fillers, meaning you can rest easy knowing you're getting the best option for your body.
Each 1 teaspoon dose boasts more Beta carotene than is found in carrots, as well as minerals ranging from zinc to manganese, chromium, potassium, and iron. With a formula specially developed to help boost heart health, along with the natural power of spirulina powder to target "bad" fats and reduce your chance of disease, it's no surprise Pure Hawaiian Spirulina Powder has over 4,500 positive reviews. If you're looking to add spirulina to your diet, this is a great starting option perfect for mixing into yogurt or smoothies, or taking with a glass of water for added hydration benefits.

Sale
Pure Hawaiian Spirulina Powder 16 Ounce - Natural Premium Spirulina from Hawaii - Vegan, Non-GMO, Immunity Support - Superfood Supplement & Natural Multivitamin
BOOSTS IMMUNITY & ENERGY - Clinical research shows spirulina boosts immunity by positively impacting antioxidant activity & immune markers in your body's cells. Gram per gram, Hawaiian Spirulina has 3,900% more beta carotene than carrots & 31 times more antioxidant activity than the immune-boosting superfood, blueberries. This antioxidant capacity supports cellular health and immunity.
SUPERIOR NUTRITION – Hawaiian Spirulina is full of antioxidants, vitamins and minerals, and contains some of the highest levels of protein of any plant or animal source. This superfood contains up to 70% digestible, complete protein, high levels of iron, beta carotene, and other healthful nutrients including B12, vitamin K, chlorophyll, and phycocyanin.
HIGHEST QUALITY & SAFETY – We grow our own product in a USA GMP certified facility with extensive quality control & lab testing of every batch. Vegan –Kosher – Halal - Gluten & Soy Free - No fillers, preservatives, or dyes - Farm to Bottle.
NATURALLY GROWN IN THE USA - Hawaiian Spirulina is grown naturally in Kona, Hawaii, USA, since 1984. Our unique farm to bottle process ensures high quality products from a source you can trust.
BETTER THAN ORGANIC– Because organic-labeled spirulina uses animal waste as fertilizer in the water, it's ONLY *grown* outside the USA, usually in China, resulting in high levels of contaminates & heavy metals, bad taste & smell, & is usually irradiated.
Boasting a combination of spirulina and chlorella, another beneficial algae, Super Greens #1 Green Superfood Powder offers you the benefits of spirulina in a mixture made to benefit your health, as well as increase your natural energy through the use of phytonutrients. With a formula that includes a small amount of monk fruit as the only sweetener, you can rest easy knowing you're getting the best, all-natural supplement you can get.
With a formula that's non-GMO, organic, dairy-free, and vegan, Super Greens #1 Green Superfood Powder is ideal for almost any diet, and can give you a noticeable boost in both fat-burning and energy levels throughout the day. Though it's not targeted as a pre-workout supplement, many people have found it gives them more natural energy than they would have expected, making it a great option for people who suffer from fatigue. It some studies, spirulina has also shown to help increase hemoglobin in patients suffering from anemia, which is found in close to 40% of adults and can contribute to fatigue and overall exhaustion.
No matter you're preference or diet, this is a great spirulina powder to help boost your body and get your immune system back on track, and with the added benefits of chlorella, it's no wonder this is one of our top choices.

Super Greens | #1 Green Superfood Powder | 100% USDA Organic Non-GMO Vegan Supplement | 30 Servings | 20+ Whole Foods (Spirulina, Wheat Grass, Barley), Probiotics, Fiber & Enzymes (Original)
100% ORGANIC, NON-GMO AND VEGAN | This green superfood powder formula is non-GMO, vegan and 100% certified USDA. Not only that, Super Greens powder is third party tested to ensure you're getting all the good stuff.
BOOST YOUR ENERGY | Super Greens is packed with phytonutrients to help promote healthy energy levels without the crash you get from caffeine, sugar or energy drinks. The vitamins and minerals in Super Greens fuel your brain to help support focus, clear thinking.
SUPPORT YOUR DIGESTIVE HEALTH | A blend of dairy-free probiotic cultures gives you the good bacteria and enzymes needed for your gut to extract maximum nutrition from Super Greens and everything else in your diet. We also included the prebiotic inulin to help feed the bacteria in your digestive tract.
SUPPORT YOUR IMMUNE HEALTH | Super Greens is a good source of the antioxidant Vitamin C and includes naturally sourced herbs that promote healthy detoxification and immune function. The blend of fruits and vegetables in Super Greens is ground into a fine powder to give you a potent boost of micronutrients.
LOVE SUPER GREENS, OR YOUR MONEY BACK | Hello, we're Nested Naturals. We're confident you'll love us, but if you don't, you're backed by our Lifetime Guarantee. Call or email us for a full refund. There's no hitch!
If you're looking for a delicious shake version of spirulina powder, look no further. NaturesPlus SPIRU-TEIN Shake – Vanilla offers you the benefits of spirulina protein with a flavor that's hard to resist. While this option is not a pure spirulina powder, it combines the power of rice protein, pea protein, and soy proteins to bring 14 grams of protein per serving, as well as 100% of the daily recommended values of all vitamins and minerals, making it an ideal meal replacement option.
While many of the other spirulina powders on this list target naturally impacting your diet, this option can function as a post-workout shake or a weight-loss tool. Boasting a non-GMO, vegetarian-friendly recipe, this is a great source of protein and all your essential vitamins and minerals in one convenient location. Some reviewers do note that this shake does have a sweeter flavor to it, and that it may take some adjustment time to get used to a slight aftertaste, but overall they praise this shake as a great way to lose weight and ensure you get a well-rounded, balanced diet that benefits from the immune system boosting perks of spirulina.
NaturesPlus SPIRU-TEIN Shake - Vanilla - 2.4 lbs, Spirulina Protein Powder - Plant Based Meal Replacement, Vitamins & Minerals For Energy - Vegetarian, Gluten-Free - 32 Servings
HIGH IN PROTEIN AND VITAMINS: We created a shake with 14 grams of plant-based protein in each serving. In addition, we added a broad range of minerals and an incredible 100% of the Daily Value of all vitamins - making SPIRU-TEIN a perfect meal replacement
SUPERIOR INGREDIENTS: With zero fat, SPIRU-TEIN delivers a healthy infusion of protein and other essential nutrients. It now feature our pioneering, patent-pending Tri-Part Protein Blend of non-GMO rice protein, pea protein, and both non-fermented and fermented soy
TASTES GREAT, BLENDS AMAZINGLY: This vegetarian and gluten-free shake has a delicious vanilla flavor and it blends smoothly making it a great addition to any smoothie
QUALITY MANUFACTURING: Our state-of-the-art manufacturing facilities maintain continuous adherence to cGMP compliance, superior standards, and are FDA and NSF registered
SERVING: 2.4 lbs. provide 32 servings
MAJU's Spirulina Powder touts itself as non-organic, and for good reason. They make sure not to use organic fertilizers that can contain high amounts of heavy metals and avoid a chemical-heavy way of processing that can leave unwanted chemical traces in your spirulina powder. With a non-GMO, pesticide-free growing process straight out of California, they pride themselves on having some of the cleanest, healthiest spirulina powder available.
With a formula that is packed with iron to help with anemia and boost energy production, as well as muscle endurance-enhancing benefits, this is one of the best spirulina powders available on the market. While it is unflavored, customers noted that it was much less "oceanic" tasting than other spirulina brands they had tried, and went incredibly well in smoothies, shakes, and yogurt bowls. This product comes in both 12 ounce and 2 pound sizes, and can be set to auto deliver, meaning you'll never have to run out right when you need it most. If you want the best or organic without any of the downsides, be sure to pick up MAJU's Spirulina Powder.

MAJU's Spirulina Powder, Microcystin Free, USA Grown, Non-Irradiated, Non-GMO, Preferred to Chlorella, Pesticide-Free, Preferred to Organic Hawaiian & Blue Algae, Pure Vegan Green Protein
✅ BETTER than Organic - We are pesticide free, but not "organic." Organic Spirulina is harvested using organic fertilizers intended for soil which typically contain excessive heavy metals. Organic spirulina typically undergoes a potentially dangerous irradiation process. Once you try our clean California Spirulina, you'll never go back. Our Spirulina will engulf your senses with a crazy natural algae smell that you'll get nowhere else--you may feel like Poseidon himself once you give it a try.
✅ Be Wary of Chinese Spirulina - Chinese spirulina is rampant on the market, however anyone who has experienced high quality Spirulina can instantly tell the difference. Our Spirulina is California Grown, Non-GMO, & Pesticide Free. Avoid the nasty swampy smell. Try Maju's Spirulina.
✅ FREE eBook "Mastering Superfoods" Instantly on Purchase - We will send you our top spirulina recipes, as well as a few more just as our way of spreading the green power message!!
✅ SUPERFOOD ALGAE - This raw, mineral rich powdered protein burst is a natural way to give your juice a vitamin & nutrients boost. Goes great with barleygrass, chorella, wheatgrass, and more. Simply the best spirulina on Amazon!
✅ Maju's History - We are passionate about our health. We created Maju a few years back with a simple mission--offer the cleanest and most potent superfoods on the planet at a reasonable price. Chat with us and you will notice that we truly care about what we sell.
One of the concerns with internationally produced spirulina is the chance of unwanted bacteria or radiation contaminating the spirulina. Zhou's non-GMO spirulina powder solves this issue by producing their spirulina in a remote location in California, in a closed-loop filtration system made to reduce any chance of contamination. Made with the blue-green variety of this powerful algae, this spirulina powder is vegetarian-friendly, as well as gluten and allergen free, meaning you can add it to your diet with confidence. Boasting the same nutritional content as seven servings of fruits and vegetables, this powder offers the health benefits you crave without any of the hassle.
Countless customers boast about the energy-boosting effects of this spirulina powder, though they do note the taste is a bit strong at first and recommend cutting it with natural ingredients like bananas and peanut butter in a smoothie. They also note this powder is much darker than some of the others on the market, which may seem disconcerting at first, but the health benefits are well worth both the taste and appearance of this immune-boosting beverage. The one downside to this product is it does only once in 6-ounce containers, but that is made up for by the quality of the spirulina powder itself. After all, some of the best things in life come in small packages, including Non-GMO Spirulina Powder from Zhou.

Non-GMO Spirulina Powder - Sustainably Grown in California - Highest Quality Spirulina on Earth - 100% Vegetarian, Gluten Free & Non-Irradiated - Blue Green Algae Perfect for Smoothies, Juices & More
PREMIUM SPIRULINA. Sourced from a remote spirulina farm in Southeastern California, clean air and mineral-rich water yield premium spirulina. A closed-loop water and nutrient recycling process is used during production to care for you and the environment.
CERTIFIED CLEAN. We take great pride in being able to offer high-quality spirulina that is non-GMO, non-irradiated, gluten free, pesticide and herbicide free, allergen free, sustainably grown, Kosher and Halal certified, and 100% vegetarian.
BETTER THAN CHLORELLA. This blue green algae contains the highest concentration of protein of any plant, herb, or animal on a gram per gram basis. It contains more essential amino acids, iron, protein, B vitamins, and vitamins C, D, and E than chlorella.
POTENTIAL HEALTH BENEFITS. Just 2 servings a day of our Spirulina Powder equals as much as 7+ servings of fruits and vegetables in terms of antioxidant content. This powerhouse superfood helps support overall wellness and bodily function.
WHAT SETS US APART? At Zhou, we use only the highest-quality ingredients in an FDA certified facility following GMP (good manufacturing practices). Plus, we test everything at our lab in Utah, so you can be confident that you're fueling your body with the very best.
Zazzee USDA Organic Spirulina Powder is certified organic, with purity standards that help ensure you are getting the best spirulina powder for your investment. Coming in with a whopping 2.2 pounds of spirulina powder, this is a great option for anyone looking to keep up their supply without having to reorder constantly. With a standard dose of 1 teaspoon, that means you'll have 303 servings per container, nearly a year of daily use!
Their no-mess, contaminant-free packaging keeps in mind the frustration that comes with trying to dish finicky spirulina powder out of small bags, and instead offers an airtight design that keeps the powder fresher, longer, while still allowing for convenient access.
With routine lab testing to ensure their spirulina powder is free from any contaminants or allergens, Zazzee USDA Organic Spirulina Powder takes great strides to ensure you are getting the best of the best every time you order their product.
Some customers noted that the deep green of the powder and the somewhat pungent taste did make using it as a normal powder to mix into water or other plan beverage difficult, but noted that once mixed with fruits and vegetables or combined in a smoothie the taste was largely unnoticeable.

Sale
Zazzee USDA Organic Spirulina Powder 2.2 Pounds (1 KG), 303 Servings, 100% Pure and Non-Irradiated, Vegan, All-Natural, and Non-GMO, Mess-Free Wide Mouth Container, Fresh Smell and Neutral Taste
SUPER VALUE: Our 100% Pure Organic Spirulina comes in a 2.2 pound (1 KG) container. Ounce for ounce, we offer the least expensive Organic Spirulina Powder available on Amazon. With a standard serving size of one level teaspoon, each container provides 303 servings.
USDA CERTIFIED ORGANIC: Our Organic Spirulina Powder meets the strict organic standards of the USDA. Having USDA certification means not only organic ingredients, but approved processing methods and stringent supervision.
LAB-TESTED, CONTAMINANT FREE, AND 100% PURE: Our Organic Spirulina Powder is third-party tested by an independent lab, and is free of heavy metals, herbicides, pesticides, fertilizers, microcystin, nitrates, BMAA, mold, yeast, and chemicals. This product is 100% pure, with no additives, fillers, binders, contaminants, wheat, soy, gluten, milk eggs, nuts, fish – or anything else other than Organic Spirulina!
MESS-FREE CONTAINER: Our Organic Spirulina Powder is packaged in an air-tight, mess-free container. The container is easy to open and close, and the powder can be cleanly accessed through the wide top opening. In contrast, using spirulina powder in bags is often messy, the bottom of the narrow bag can be difficult to reach, and the zipper seal loses its stiffness over time and is hard to close, which can lead to contamination. Instead, enjoy our no-mess, contamination-free packaging!
GOLD STANDARD PRODUCTION: Your health and safety mean everything to us. For that reason, our Organic Spirulina Powder is manufactured in the USA, in a fully compliant facility with adherence to good manufacturing policies and under the most stringent quality control. You can rest assured that you get the best value for your money!
Spirulina Supplement Purchase Guide
While spirulina has been proven using evidence-based methods to help with a wide range of maladies and nutritional deficits, it is always a good idea to talk to your doctor before beginning a new supplement. With all that aside, it can be hard to know what you're looking for when shopping for spirulina powder, which is why we've pulled together a helpful guide below.
Organic vs. Non-Organic
While in most cases organic is always the way to go, as it guarantees that the product has been grown with both consumer and environment health in mind, as well as with limited pesticides and fertilizers, in the case of spirulina many times non-organic blends offer similar, if not better benefits when compared with their organic counterparts.
This all depends on the process used to grow the spirulina. Certain fertilizers used by organic producers are high in heavy metals, which can contaminate the end product, and if not grown correctly spirulina can contain bad bacteria, which is why it's important to do your research to find out the individual practices of your spirulina powder provider.
Flavor vs. Unflavored
Many people find that spirulina has a fishy flavor, similar to seaweed. While this isn't an issue for many consumers, some find the taste off putting and have compared it to smelling like an aquarium. It's best to look for spirulina powders that are pure as far as production goes, but added flavors do not necessarily decrease the nutritional benefits of spirulina. Just make sure to keep in mind that some flavor additives increase total calories per serving, and can add unwanted carbs in the form of sugars.
Spirulina Powder Serving Size
The recommended daily amount of spirulina is between 1 to 3 grams. However, it's best to follow the instructions provided by the product manufacturer, as well as your doctor, before beginning this product.
Questions About Spirulina Powder
How Long Has Spirulina Been Used as a Supplement?
Some records list the Aztecs and other Mesoamericans as the first people to take advantage of the health benefits provided by spirulina, first documented around the 16th century. They called it "Tecuitlatl," and used it to make cakes for consumption. It moved back into the main market in the 1970s, and gained popularity for a time as a food that could potentially be grown in space.
Is Spirulina Dangerous?
On its own, spirulina is not dangerous. However, it can become dangerous, much like any other food, if grown in the wrong conditions. Bacteria and other toxins can contaminate poorly grown spirulina, and put you at risk for nausea, vomiting, liver damage, and more. That is why making sure you know where you spirulina is produced is crucial to choosing any supplemental powder.
Spirulina as an Ideal Food
Here is a video going over the benefits of adding spirulina to your diet, especially as a protein supplement.

Related Articles